Anne J. Pezzimenti
Optometrist
Anne J. Pezzimenti
BScOptom M.Spec.ED FACBO FVCO Grad.Cert.Oc.Ther
Anne founded the practice with her husband, Orlando, in 1981. She has a particular interest in children's vision and development. Anne is unique in that as well as being an optometrist, she also holds an educational degree, a Masters of Special Education. She also has a fellowship in Behavioural Optometry.
Anne has served as a councillor of the Victorian division of the Optometry Association and has published a number of papers.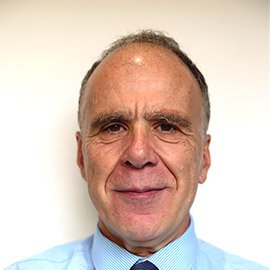 Orlando Pezzimenti
Optometrist
Orlando Pezzimenti
BScOptom FACBO FVCO Grad.Cert.Oc.Ther
Orlando graduated from Optometry in Melbourne in 1977. After several years in general practice, he started a practice in Hawthorn with his wife, Anne.
In 1983 they opened another practice in Melbourne's West, Altona, near where Orlando grew up.
These two practices flourished and over the years two small practices became two large practices. In 1996 the Pezzimenti's decided to run just the one practice and sold the Altona practice to then employee optometrist Liz Muller.
Orlando loves seeing patients, especially getting to know them, his philosophy is that there is more than just a pair of eyes here. His interests in optometry have varied over the years and as well as trying to practice good optometry and understanding how a visual system works, his interest in behavioural optometry blossomed when Anne and Orlando started their family and without Anne, Orlando had Anne's special needs patients to look after as well as his own.
Orlando enjoys exploring the different lens options that are available today because of the ever changing visual needs that smart phones, tablets and other technologies present. He especially enjoys solving problem patients.
Orlando has previously mentored and instructed students at the College of Optometry, he has served as a councillor and treasurer of the Victorian division of the Optometry Association, and is currently on the board of Australasian College of Behavioural Optometry.
Orlando runs most days and has completed 6 marathons to now, some internationally. He is yet to run in the New York Marathon which is on his bucket list.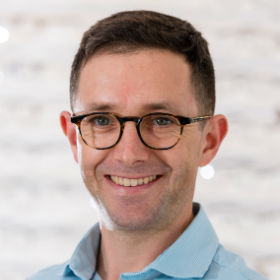 Peter Nixon
Optometrist
Peter Nixon
BSc(Hons) BOptom Grad.Cert.Oc.Ther
Peter graduated in 2002 with a Bachelor of Science (Hons) and Optometry from the University of Melbourne and completed his Certificate of Ocular Therapeutics in 2004. He also practices and clinically teaches optometry students at the Australian College of Optometry (ACO), where, up to the end of 2012, he was the Lead Optometrist of Children's Services. Peter has a strong interest in children's vision, development and welfare.
He has recently managed projects working with disadvantaged primary school children as well as students from a specialised deaf school. He also has extensive experience in contact lens fitting, in particular, for keratoconus, corneal grafts and aphakic children.
Peter volunteers as an optometrist in Nepal with Rotary International every year, working in remote villages under the shadow of the Himalayan Mountains. He also enjoys cycling, kayaking, hiking, swimming and running. Peter finds working with people of all ages to be a fun and enjoyable experience, with enormous satisfaction achieved when vision improvement is found. He strives for excellence and a holistic approach to optometry practice.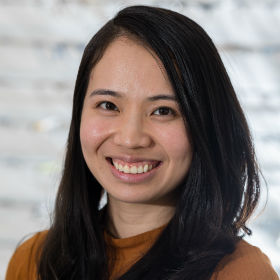 Kha Diep
Optometrist
Kha Diep
BSc Optom Therapeutically Endorsed
Kha graduated from Melbourne University with a Bachelor of Optometry and a therapeutic endorsement  in 2012. She has worked in Darwin and Wonthaggi, country Victoria gaining experience in all aspects of patient care.
This includes a wide range of therapeutic treatments, co-management with ophthalmologists and GPs as well as dry eye management. Kha is enthusiastic and passionate about providing best vision care and patient welfare for the whole family.
Kha loves to travel and enjoys trying different cuisines. Going to the gym to keep fit is a favorite pastime.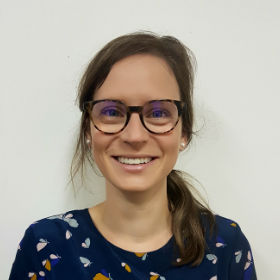 Simone Hibbert
Optometrist
Simone Hibbert
BSc Optom Therapeutically Endorsed
Simone graduated from Melbourne University with a Bachelor of Optometry and therapeutic endorsement  in 2013. She begun work in Bendigo, country Victoria and also has experience practicing in regional locations Australia wide.
Simone is a therapeutically qualified optometrist and enjoys caring for all aspects of ocular health and looking after patients of all ages.
She enjoys doing outreach and volunteer work which has taken her to the Northern Territory, South Africa, and India. Outside of work and travel, Simone enjoys staying fit with regular trips to the local gym or swimming, dining out and reading great books!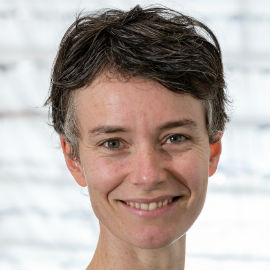 Helen Clarke
Practice Manager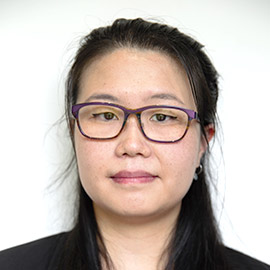 Suzanne Luu
Office Manager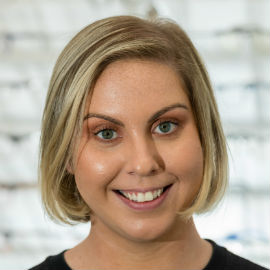 Lindsay Clifford
Optical Dispenser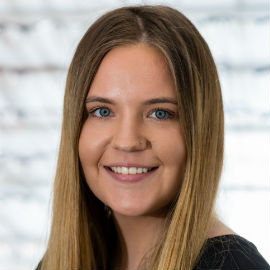 Briony Strongman
Optical Dispenser
Ellie Savage
Optical Dispenser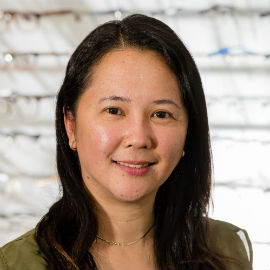 Menchu Gutierrez
Vision Therapist