Look Good, See Clearly
See clearly and look good doing it with a stylish pair of spectacles. At Pezzimenti Nixon we offer a broad range of eyewear options to suit different budgets, vision needs, lifestyles and personal preferences. We have solutions for the whole family and our full workshop facilities means we can manufacture your spectacles as quickly as possible, saving you time and hassle.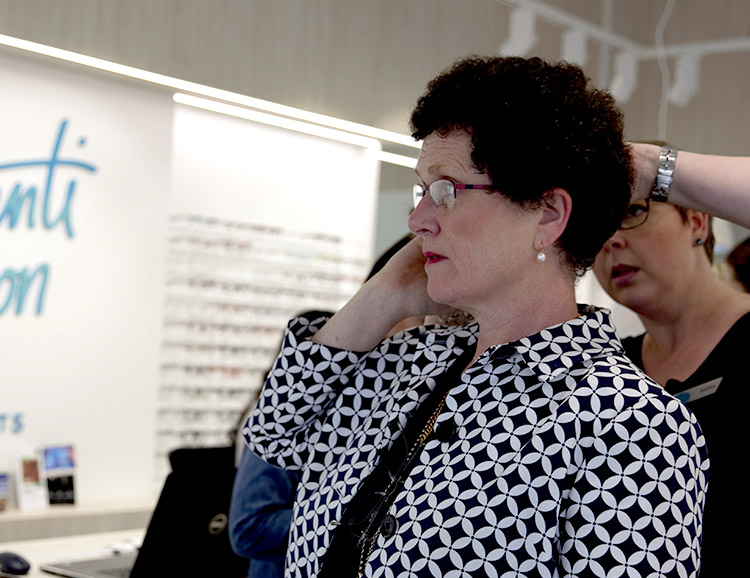 Frames
Our line of high quality frames includes designer frames from all the world. We carefully choose each pair to meet current trends and different preferences, ensuring there's something for everyone.
Our helpful and friendly staff will help you choose a pair of frames that best suits your tastes, lifestyle and the shape of your face. With so many options to choose from, you're bound to find a pair you love and will feel confident wearing.
Lenses
We also offer premium quality lenses designed to correct and maintain a range of vision needs. Each pair of lenses available at Pezzimenti Nixon has been carefully selected for its high quality, durability and effectiveness. Every pair comes with UV protection as standard.
Our lens options include: 
Thin Hi Index
Photochromic
Polarised
Therapeutic lenses and prisms to enhance visual space
Tinted or coloured lenses for reading difficulties
Certain spatial frequencies produced by certain sized letters and words (especially the vertical letter stripes) appear to cause visual discomfort and pattern glare that results in visual stress. This can be alleviated in some people with some coloured lenses. We use colourimetric testing to assess which colours, if any, assist in reading comfort and efficiency.
We also offer contact lenses and orthokeratology lenses.
To find out more about our range of high quality eyewear, come by our practice or get in touch today.